Janie Ausburn Harmon is the senior director for the Office of Advancement for the University of Missouri College of Veterinary Medicine. She is a Columbia, Missouri native, who grew up on a farm where her family raised sheep, cattle and chickens. Her childhood, including an involvement with 4-H, instilled a love for agriculture and animals. She earned a bachelor's degree in business administration from Stephens College. She appreciates rural life by walking her dog every morning on the farm where she and her husband live.
Her hobbies include gardening and spending time with her granddaughter.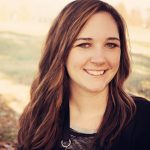 Kylene Richardson serves as the college's Advancement director. She joined the university in 2012 after spending seven years in development work at Stephen's College and with Big Brothers Big Sisters. She was born and raised in Jefferson City, Missouri, and earned a bachelor's degree in communications at the University of Missouri and a master's degree in business administration at Stephens College.
She and her husband are fans of Mizzou athletics and St. Louis Cardinals baseball. When not enjoying spectator sports, Richardson stays busy trying to keep up with her two young sons.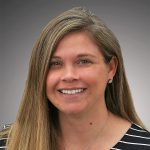 Kim Bussard is the College of Veterinary Medicine's donor and alumni engagement coordinator in Advancement. Bussard is a Columbia, Missouri native, whose childhood in the country afforded the opportunity to have a variety of animals. She is a graduate of Rock Bridge High School.
Prior to joining the college in 2004, she worked at the MU Alumni Association. Bussard and her husband have two teenagers who keep them busy with their many sports activities. She also has a 10-year-old cat named Spike, who she has had since she was a kitten.
When Bussard is not found at her children's sporting events, she likes to cook and spend time with her family.
Janice Seagraves is the College of Veterinary Medicine's event manager. Her primary focus is the annual Gentle Doctor Benefit fundraiser for student support. Her other responsibilities include serving as a professional resource for CVM faculty, staff and students for their event planning. She is responsible for college-wide events, dedications and celebrations, and alumni and advancement events held in Columbia and around the country. Previously Seagraves served as executive assistant to the dean for 11 years and, prior to joining the CVM, she served in the Corporate and Foundation Relations office in MU Advancement. She holds a bachelor of music degree and was formerly K-12 certified to teach music and biology.
She and her husband have two senior cats. In her free time, she is learning to read, write and speak Mandarin Chinese.